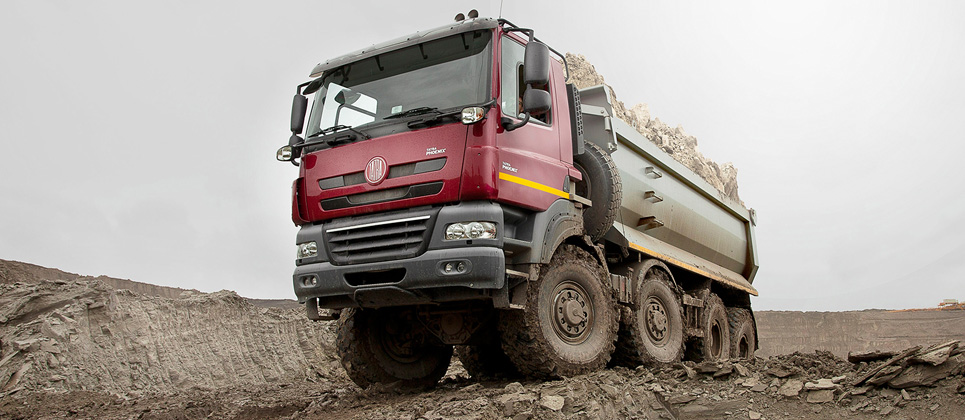 Custom-built superstructures

TATRA has a tailored solution ready for your business. We can fulfill the most demanding requirements

Maximum number of drive variants

Available in 4×4, 6×6, 8×8 as well as 8×6 drive configurations.

Unique TATRA chassis

All vehicles benefit from the excellent driving characteristics of the TATRA concept vehicle.

No intermediary frame

The central load-bearing tube allows installation of dump truck bodies without a heavy and expensive intermediary frame.
Mine to the maximum with TATRA
TATRA has excellent carrying capacity and is unrivalled in terrain. You are thus able to transport a greater load faster, in any weather, and in comfort.
Build your own TATRA
Built your own TATRA truck exactly according to your wishes, type of operation and business. It's easy. Just answer five simple questions
TATRA for mining
Choose from select TATRA models designed for the mining industry.
T158-8P5R46.261

design TATRA
33 100 kg payload capacity
8x8 all-wheel drive vehicle
340 kW

T158-8P5R36.341

design TATRA
25 000 kg payload capacity
6x6 all-wheel drive vehicle
300 kW
News
References

Brochures

Trucks for sale